Our Brand Identity
Revitalizing our business with a refreshed brand.
The time is now
See our refreshed brand in action.
We've revitalized our business
Building on our legacy and history, our refreshed brand symbolizes our transformation while reflecting our ambition to scale as a purpose-driven national insurer.
A visual identity for a modern mutual
Our brand identity includes a virtuous circle of good, which represents us as a modern mutual. With no beginning and no end, the circle signifies continuity and constant renewal.
Our brand promise
We're an insurance company that does good. We want our people, customers and broker partners to feel good whenever and wherever they interact with us.
We're a modern mutual insurance company that does good
We have redefined what it means to be a modern mutual. Mutual benefit is part of our DNA.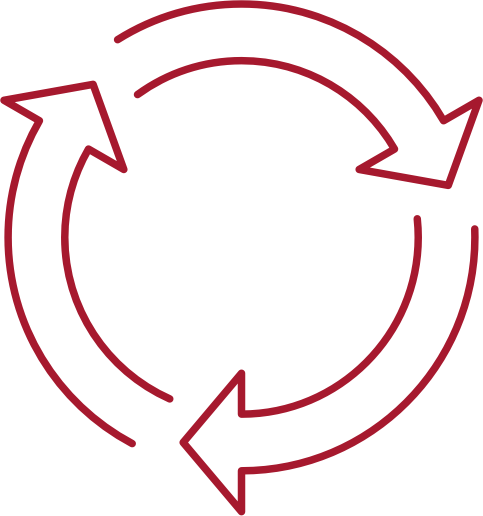 Mutual benefit
Taking care of our people, customers, broker partners and communities is a top priority – so our bottom line takes care of itself.
Reinvestment
Turning our profits from today toward a better tomorrow for all.
Long-term vision
Focusing our resources on collective, long-term rewards and sustainability over short-term gratification.
We're grounded in purpose
We believe that by being good, doing good and spreading good, we'll all do better together – it's the reason we exist.
Bottom line: it's just good business.
Here's what to expect with our brand refresh
The transition to our refreshed visual identity will take some time to complete.
We're adopting a phased approach to update our physical spaces and our communication channels. This includes our website and social media accounts, documents and letters.
If you're an existing customer, you can expect to see a mix of our old and refreshed brand and look. This won't affect any transaction you do with us or through your insurance broker – there's nothing you need to do.