FEATURING TERRY O'REILLY   
SEPTEMBER 18 | GOLDCORP STAGE AT THE BMO THEATRE CENTRE
SEPTEMBER 24 | CBC ATRIUM, TORONTO
Everything is changing for brokers. The Idea Accelerator portion of our landmark 2018 Fast Forward forum – which featured dynamic discussions with leading industry voices – proved to be the star of the day and spent several hours trending at number one on Twitter. We're thrilled to announce that in September we're bringing the Fast Forward Idea Accelerator back once again – and this time we're taking it across Canada! We'll be holding Idea Accelerators in Vancouver on Wednesday, September 18 at the Goldcorp Stage at the BMO Theatre Centre and in Toronto at the CBC Atrium on Tuesday, September 24.
The Vancouver and Toronto Idea Accelerators will both feature the same quality and entertaining, relevant content that brokers have come to expect from Gore Mutual events. Industry leaders and subject matter experts will be sharing valuable insight during candid discussions about key issues including the importance of customer experience, the emergence of insurance brands in the future, the growing dominance of data and technology and more. Award-winning marketer, best-selling author and acclaimed radio host Terry O'Reilly will be delivering keynotes as part of each Idea Accelerator about the power of marketing, building unforgettable brands, and ways to attract new customers.
THANK YOU TO EVERYONE WHO APPLIED FOR TICKETS. OUR VANCOUVER AND TORONTO EVENTS ARE NOW SOLD OUT!
PANEL DISCUSSIONS
At our Fast Forward Idea Accelerator, Gore Mutual Chief Marketing and Distribution Officer, Paul Jackson, will host candid panel discussions with industry leaders and innovators about key issues. Learn more below.
TRANSFORMING THE CUSTOMER EXPERIENCE
We'll discuss opportunities for brokers and insurers to better utilize marketing, brand power, technology and service to create stronger identities, eliminate pain points and modernize the insurance customer journey.
Vancouver panelists: Alice Chan (Deloitte Canada), Andrew Janzen (Janzen Insurance), Lance Miller (Surex)
Toronto panelists: Mukul Ahuja (Deloitte Canada), William Chan (BrokerTeam), Joanna Mendonca (Staebler Insurance), Ibeth Ramos (Cookhouse Lab)
DATA-DRIVEN
FUTURE
As our industry becomes increasingly data driven, we'll examine the growing need to understand and respond to this data and how it can help to provide better service and solutions for customers while minimizing risk.
Vancouver panelists: Thomas Accardo (BrokerLift), Pauline Brunet (Element AI), Randall Howard (Verdexus), Dejan Mirkovic (Goose Insurance)
Toronto panelists: Dario Battista (isure), Randall Howard (Verdexus), Karthik Ramakrishnan (Element AI)
INSPIRING TALKS
Have a look at some of our past keynote speakers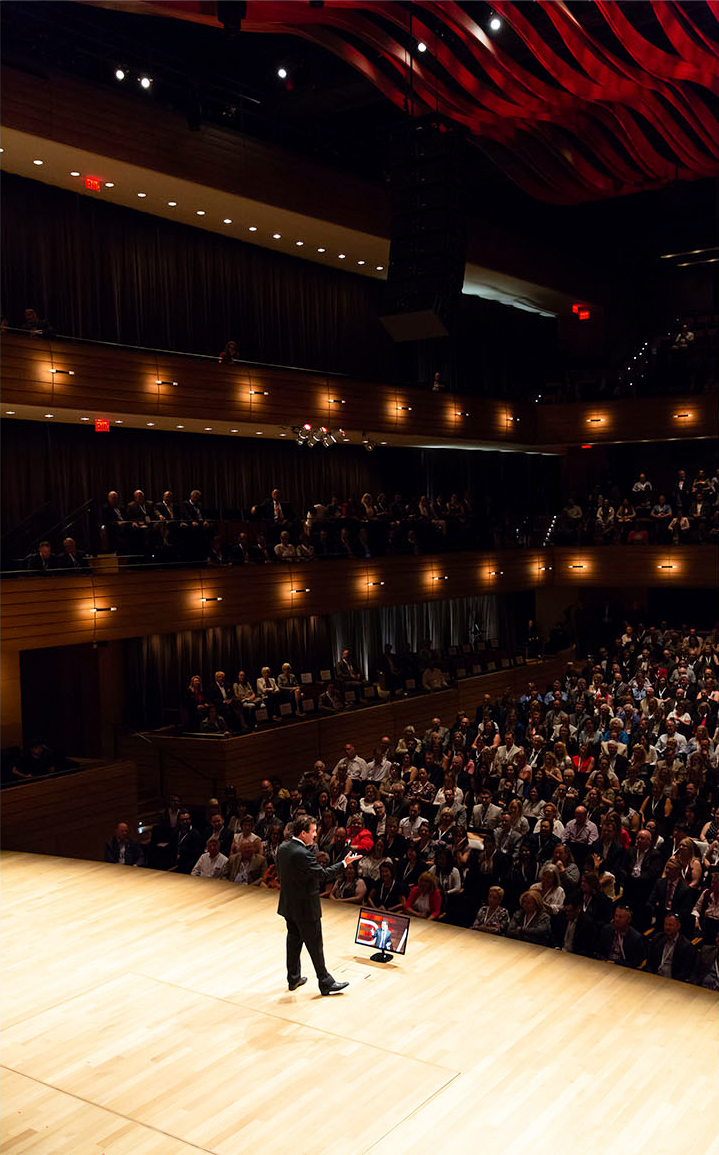 Rick Mercer
An award-winning broadcaster and author, Rick Mercer is one of the country's most popular comics and a political satirist who knows exactly what matters to regular Canadians. Known as "Canada's Unofficial Opposition," he's never been one to shy away from hot button topics. At Fast Forward, Mercer shared his unique insights about our ever-changing world.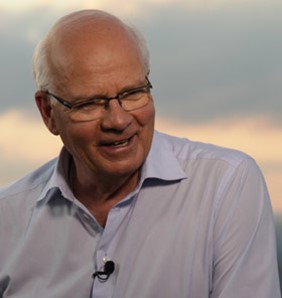 Peter Mansbridge
One of Canada's most respected and recognizable figures, Mansbridge's sterling career at the CBC is without precedent. For five decades, he has guided us through the political, economic, and cultural events that have shaped our nation. He's witnessed large amounts of change throughout his career and believes the best way to see the change you want is to participate in it.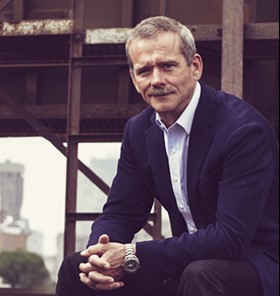 Chris Hadfield
Col. Chris Hadfield has been called "the most famous astronaut since Neil Armstrong." The first Canadian to command the International Space Station, he used social media to make outer space accessible to millions renewing interest in his industry – something brokers are working hard to do in their own industry. He wowed our audience with the lessons about change, leadership, teamwork, collaboration and technology.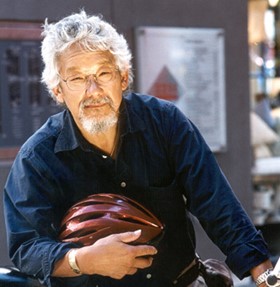 David Suzuki
An award-winning scientist, broadcaster and author, Dr. David Suzuki is one of the world's most acclaimed and influential environmentalists. Throughout his career, he has raised public consciousness about environmental issues. He gave us a compelling and sometimes frightening look at the state of our environment – it continues to be one of the most important topics for our industry and the entire planet with severe weather on the rise.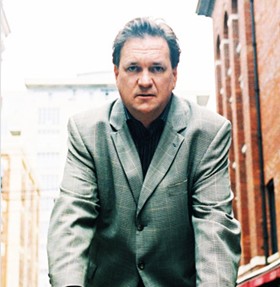 Jim Carroll
An author, media commentator and consultant, Jim Carroll is widely acknowledged as one of the world's leading global futurists on trends and innovation. He's garnered praise from clients such as NASA, Disney and Johnson & Johnson. He taught us to anticipate change, embrace the future through innovation and start preparing for tomorrow's economic and social trends, today.
Highlights from past events
---