FAST
FORWARD
Last year we went from Toronto to Vancouver to talk about the big issues in our industry and included everything from climate change to customer expectations around service and technology.
EVERYTHING
IS CHANGING
At Fast Forward we talk about all the big issues we're facing as an industry and the impact that things like climate change, driverless cars and cyber security have on our customers. The event breaks the mould of typical insurance discussions and offers a combination of fascinating and relevant content from high profile figures, leaders and subject matter experts from both within and outside the insurance industry. Fresh perspectives matter. Last year for example, award-winning marketer, best-selling author and acclaimed radio host Terry O'Reilly delivered keynote presentations about the power of marketing, building unforgettable brands and amazing customer service as ways to attract and keep customers.
TAKE A LOOK AT THE HIGHLIGHTS FROM OUR 2019 FAST FORWARD IDEA ACCELERATOR EVENTS IN TORONTO AND VANCOUVER.
INSPIRING TALKS
Have a look at some of our past keynote speakers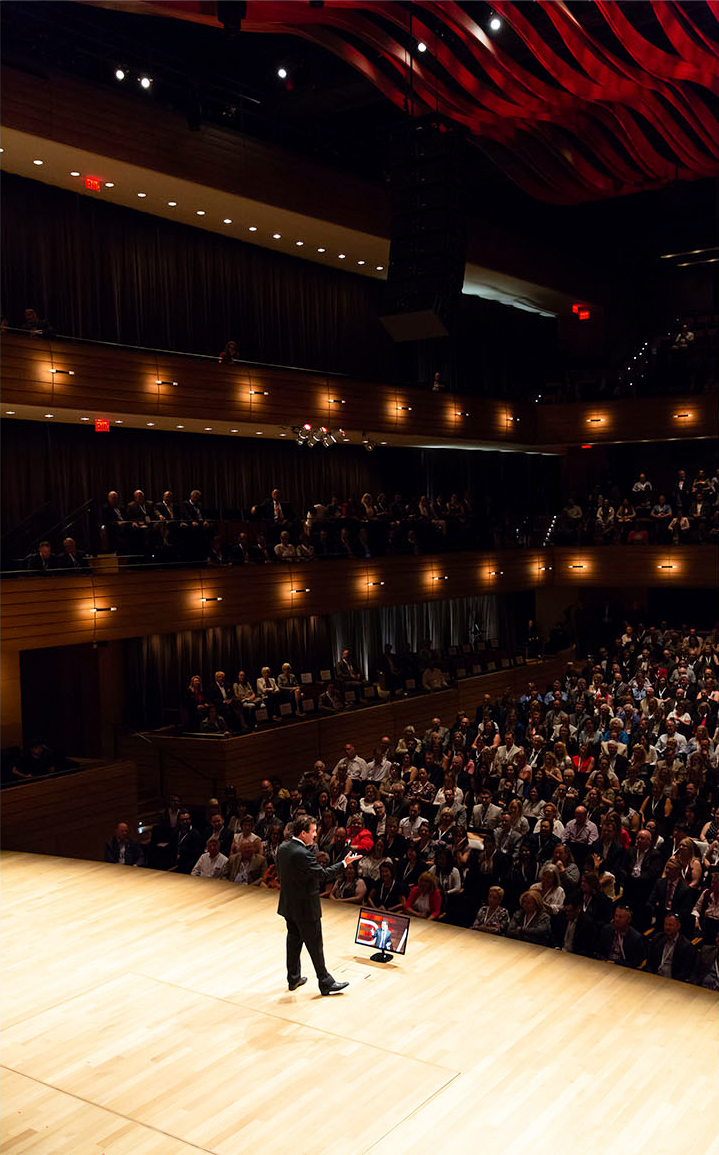 Rick Mercer
An award-winning broadcaster and author, Rick Mercer is one of the country's most popular comics and a political satirist who knows exactly what matters to regular Canadians. Known as "Canada's Unofficial Opposition," he's never been one to shy away from hot button topics. At Fast Forward, Mercer shared his unique insights about our ever-changing world.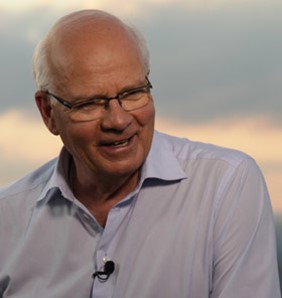 Peter Mansbridge
One of Canada's most respected and recognizable figures, Mansbridge's sterling career at the CBC is without precedent. For five decades, he has guided us through the political, economic, and cultural events that have shaped our nation. He's witnessed large amounts of change throughout his career and believes the best way to see the change you want is to participate in it.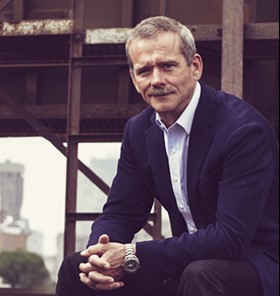 Chris Hadfield
Col. Chris Hadfield has been called "the most famous astronaut since Neil Armstrong." The first Canadian to command the International Space Station, he used social media to make outer space accessible to millions renewing interest in his industry – something brokers are working hard to do in their own industry. He wowed our audience with the lessons about change, leadership, teamwork, collaboration and technology.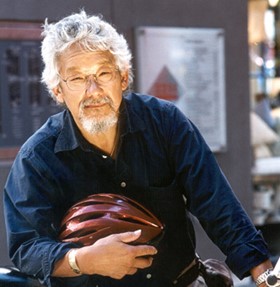 David Suzuki
An award-winning scientist, broadcaster and author, Dr. David Suzuki is one of the world's most acclaimed and influential environmentalists. Throughout his career, he has raised public consciousness about environmental issues. He gave us a compelling and sometimes frightening look at the state of our environment – it continues to be one of the most important topics for our industry and the entire planet with severe weather on the rise.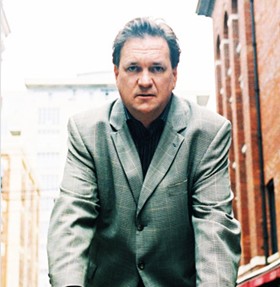 Jim Carroll
An author, media commentator and consultant, Jim Carroll is widely acknowledged as one of the world's leading global futurists on trends and innovation. He's garnered praise from clients such as NASA, Disney and Johnson & Johnson. He taught us to anticipate change, embrace the future through innovation and start preparing for tomorrow's economic and social trends, today.
Highlights from past events
---