WE'RE GIVING $2M TO
HEALTHCARE PROVIDERS
AND COMMUNITIES
IMPACTED BY COVID-19.
Gore Mutual Foundation has partnered with CanadaHelps to provide a $2 Million matching grant to kickstart their COVID-19 cause funds which aim to mitigate the impact of Coronavirus on vulnerable Canadians through healthcare and community supports. Read more below
WE'RE READY TO HELP
With the Canadian healthcare system and communities facing catastrophic crisis because of COVID-19, we feel an obligation to act right now.
As the infection rate of COVID-19 continues to grow, Canadian charities are responding to help stop the spread of the disease and support communities affected. In response, we've partnered with CanadaHelps to provide a $2 million matching grant to kickstart their COVID-19 Cause Funds. These urgently needed funds will be disbursed rapidly to Canadian charities who are acting quickly to mitigate the impact of this crisis on all Canadians in two key areas: community care and healthcare. Learn more here.
TWO AREAS OF GREATEST NEED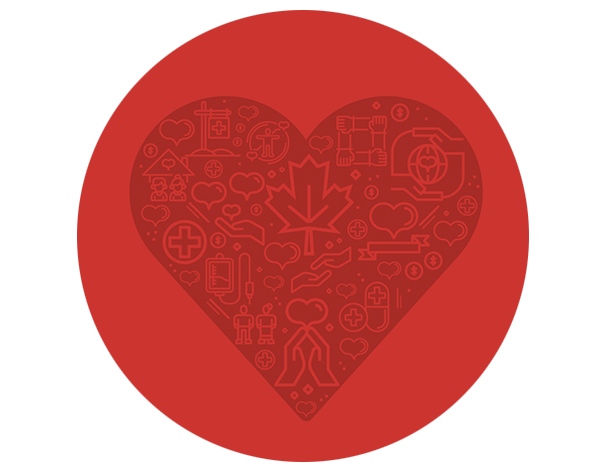 Healthcare
Donating through CanadaHelps, you can support hospitals and medical professionals on the frontlines as we fight against COVID-19.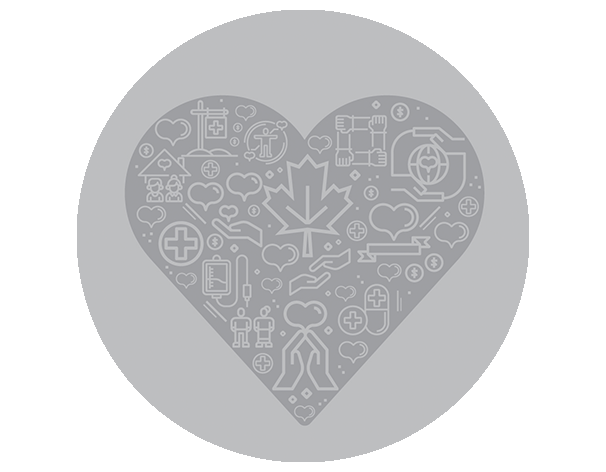 Community Care
We're working with CanadaHelps to support charities who help vulnerable people and communities impacted by COVID-19.
Giving is in our DNA
Gore Mutual was founded in 1839 on the spirit of collaboration and innovation. Since then, we've done our best to help people through tough times. In 1941, we donated $100,000 (equivalent to $1.8M today) to the war effort, an astonishing contribution for a company of our size at the time. Our history is about people, united to protect each other, our communities and even our country. We formalized the Gore Mutual Foundation in 1998, so we could do more to make our communities a better place to live.
$42 MILLION
SOCIAL RETURN ON INVESTMENT
Since we started our Foundation over 20 years ago, we've helped over 700 charities across Canada and delivered a $42 million social return on investment. Today, we're working on a blueprint to do more to address our society's most pressing challenges.
We share the same community values as the Gore Mutual Foundation. We've made a bigger impact by partnering together and there's still more we can do.
- Mary, CEO, Women's Crisis Services Waterloo Region
Their generous support for Haven House is appreciated beyond words. They've demonstrated community leadership.
Steve from Josslin Insurance