Next Horizon is our 10 year vision and strategy that sets a new path for our company, driven by fast-changing customer expectations and technology. We have the ambition and agility to embrace change to ensure Gore Mutual remains a strong, dependable and innovative company for another 180 years.
WHY ARE WE ON THIS NEW JOURNEY AND HOW ARE THINGS CHANGING?
The world is changing at an increasing rate in lots of different ways. Because of technological advancements, climate change and the global economy, even the near future will look a lot different for everyone. In the same future, we think large insurance companies will consolidate, leaving customers with fewer options. We're going to change insurance for the good of customers, brokers and our communities by being a better choice. We'll do that by designing technologies that make buying insurance easier and we will use our profits to create social good and a better future.
WE ARE PURPOSE DRIVEN, DIGITALLY LED.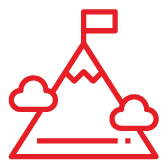 Purpose Driven
We will transform Gore Mutual into a purpose-driven company with an exciting new brand. This will create the opportunity for us to stand out from a crowded market.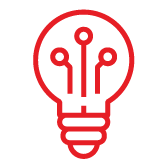 Digitally Led
We are rethinking technology, data, product and pricing to leave behind the complicated systems and processes that our industry depends on today.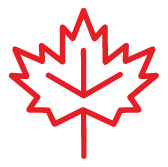 National Insurer
We will expand Gore Mutual into a national insurer driven by strengthened business insurance capability, simplified personal insurance operations, sophisticated pricing and great relationships with brokers.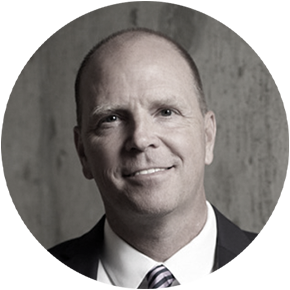 Andy Taylor
Chief Executive Officer
"As a mutual company, we have the autonomy to make long-term decisions about our future. This includes optimizing our strong balance sheet and exploring new and innovative ways of accessing and deploying capital to fuel our growth."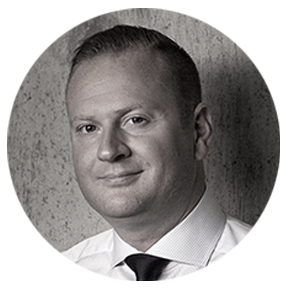 Paul Jackson
Chief Operating Officer
"As an agile, mid-size company producing consistent, dependable results, we have a terrific platform to efficiently scale up nationally with a fresh new approach to insurance underpinned by great relationships with brokers that provide outstanding service to customers."