Our Purpose
Our 2022 Environmental, Social & Governance Report is now available for download.
It's the reason we exist beyond profit and use our business as a force for good. In celebration of Gore Mutual's Foundation's 25th Anniversary, see how we're bringing that commitment to life.
Insurance means more than shared risk. It also means shared reward.
At Gore Mutual, we've been working, expanding and adapting through change, adversity and opportunity for more than 180 years.
One of Canada's first property and casualty insurance companies.
Through each bold change we make, we're staying true to our modern mutual roots, providing people and communities with the very best in protection.
As we pave the way to expand across Canada, we've kept innovating and investing across talent, technology and product – everywhere it matters most.
We've refreshed our brand identity to reflect our renewed purpose and strategy to guide our business. See our refreshed brand.
What it means to be a modern mutual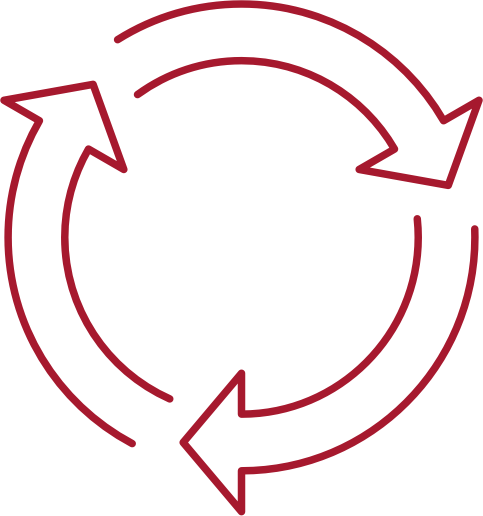 Mutual benefit
Taking care of our people, customers, broker partners and communities is a top priority – so our bottom line takes care of itself.
Reinvestment
Turning our profits from today toward a better tomorrow for all.
Long-term vision
Focusing our resources on collective, long-term rewards and sustainability over short-term gratification.
Our purpose: Insurance that does good
Purpose is how we can use our resources, finances and operations for the good of society. It is thinking about what we can do today to prepare for tomorrow and inspire others to do good as well.
We can live our purpose by being good, doing good and spreading good. Read on to see how these pillars are supported by our environmental, social and governance (ESG) priorities.
Be good
We are committed to doing business the right way, holding ourselves and our partners to a higher business standard. We foster a culture that supports our people with flexible workplaces, and we welcome diversity, equity and inclusion.
ESG priority areas
Diversity, equity and inclusion
Health and wellbeing
Climate change and GHG
Responsible procurement
ESG risk
Governance and ethics
Do good
We strive to provide customers with more value and service – especially when they need it most. We nurture strong relationships with our broker partners by making it more simple to do business with us, sharing our goals and investing in a more resilient future, every day.
ESG priority areas
Sustainable investing
Climate change
Resilient products and services
Spread good
We believe there's more than enough good to go around. We continue to partner with organizations across Canada that create measurable impact and a better tomorrow. Learn more.
ESG priority areas
Social impact and community investment
Employee engagement
Aligning our purpose: Sustainable Development Goals
You may be wondering about the icons accompanying our three Purpose pillars above. At Gore Mutual, our Purpose pillars align with the 17 United Nations (UN) Sustainable Development Goals (SDGs), set out by the UN as the biggest social and environmental issues globally. Our current focus is to baseline our ESG priorities to set targets and goals in alignment with the following three SDGs:
Strategic charitable partners
As a modern mutual company, giving has always been an integral part of our identity. As part of our Purpose strategy, we have introduced a new process for community partners and organizations to make a grant request.
Contact us
We will continue to provide updates as we work through our Purpose strategy. If you have questions, email us at purpose@goremutual.ca.